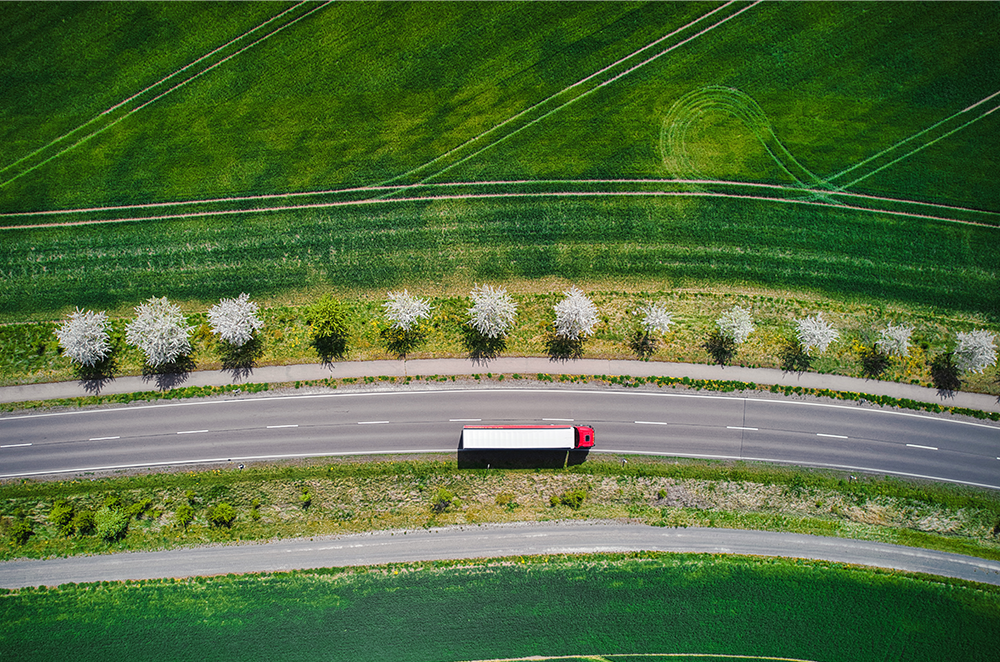 Commercial trucks can cause devastating harm when involved in collisions with passenger vehicles. In 2020, 71% of those killed in truck crashes were the occupants of passenger vehicles. Those harmed in truck crashes may be able to seek compensation for their injuries, pain and suffering, and lost wages by filing a claim with the trucker's or trucking company's insurance. That means the amount of insurance they carry is a critical factor in receiving a fair settlement. Victims often need to seek the full amount possible within the coverage limits to be compensated for all their crash-related damages.
Read on to learn how much insurance big trucks need and how the commercial truck crash attorneys at Joye Law Firm can help you navigate your case and seek compensation for your injuries.
How Much Insurance Do Big Trucks Need?
South Carolina requires all vehicles to carry liability insurance for property damage and bodily injury. As a passenger vehicle driver, you must have a minimum of $25,000 in coverage for bodily injury per person and $50,000 per accident. The state also requires that drivers carry $25,000 in coverage for property damage per accident.
South Carolina requires the same "25/50/25" liability insurance for some large or overweight vehicles and also requires uninsured and underinsured motorist coverage.
However, because commercial trucks cause more significant injury and damage in vehicle accidents, they often must follow different insurance requirements from standard motor vehicles. In most cases, commercial trucks must abide by federal insurance rules rather than state-only requirements.
Many factors help determine how much insurance coverage a big truck needs, including the following:
Where the Truck Is Driving
Depending on where the truck is driving, insurance limits may vary. For example, if a company uses trucks that weigh less than 10,001 pounds to operate locally, it may only need the same insurance requirements as a passenger vehicle.
If the truck is traveling over state borders, it needs to meet federal requirements as well as state requirements, which is usually a minimum of $750,000.
The Weight of the Truck
Truck insurance requirements can depend on the size and weight of the truck. For trucks at or over 10,001 pounds, the minimum coverage under federal law is $750,000. For trucks weighing less than 10,001 pounds, the minimum limit is $300,000.
This minimum coverage is not dependent on where the truck travels. Even if the truck stays solely within South Carolina, federal law will still need to be followed regarding weight.
What the Truck Is Carrying
Truck insurance coverage minimums also depend on the commercial truck's cargo. For non-hazardous freight, the federal minimum is $300,000, but for trucks over 10,001 pounds (including ALL semi-trucks with a trailer), the minimum coverage is $750,000.
Commercial trucks carrying hazardous cargo, such as explosives or flammable liquids, must carry liability insurance of up to $5,000,000. They must also follow specific guidelines set by the federal Department of Transportation.
Vehicles carrying passengers must have a minimum of $5,000,000 in liability coverage. Some vehicles, such as a coach bus, may require only $1,500,000 in coverage as long as they have 15 or fewer seats.
Do You Need to Work with an Attorney After a Truck Accident?
After a collision with a commercial truck, working with an attorney is vital. A skilled lawyer from Joye Law Firm can help you navigate liability in a trucking accident and get you the compensation you deserve.
For example, we can help you investigate the circumstances of the incident to determine if the driver, the trucking company, or a third party, like a parts manufacturer, is responsible for your injuries. We will then determine how much coverage is available per the liable party's insurance policy and pursue a claim for the maximum amount within the coverage limits.
Meet with a Lawyer if You're in an Accident
If you were involved in an accident with a big truck, you might be entitled to compensation beyond what the driver's insurance company offers. Commercial insurance companies are known for using coercive tactics to avoid paying what is owed to victims. The big truck injury lawyers at Joye Law Firm can evaluate your claim and help you recover maximum compensation for your injuries.
Contact us today to schedule your free case evaluation.