CAMP LEJEUNE CONTAMINATED WATER LAWSUIT
Get Your FREE Case Evaluation Now!
Have you been diagnosed with a serious health condition after residing at Camp Lejeune between the 1950s and 1980s? Service members and their families who were stationed at the Marine Corps base have experienced higher than normal rates of certain cancers and other serious conditions. As a result of legislation moving through Congress, you may be entitled to seek compensation for the harm you have suffered.


Our attorneys at Joye Law Firm are reviewing cases of people who were exposed to contaminated water at Camp Lejeune between 1953 and 1987 and have had health issues such as cancers, heart problems, birth defects, or miscarriages. Our compassionate attorneys can review your military service records or civilian employment records and discuss whether there is a potential link between your health condition and exposure to contaminated water at Camp Lejeune, North Carolina.
Our attorneys are optimistic that service members and families that have been frustrated in their efforts to seek justice for harm from contaminated water at Camp Lejeune now have an opportunity to do so. We expect a large number of civil lawsuits to be filed based on the Camp Lejeune Justice Act. We want to help you seek the full compensation allowed by law. Our record of settlements and verdicts shows the resources and hard work we put into each case we handle. Joye Law Firm is honored to help veterans and their families pursue justice.
Contact our Camp Lejeune contaminated water attorneys at Joye Law Firm today for a free consultation and explanation of your rights.








What Is the Camp Lejeune Justice Act?
The Camp Lejeune Justice Act of 2022 grants anyone who resided at the Camp Lejeune for at least 30 days between August 1, 1953 and December 31, 1987 the legal right to pursue a lawsuit and compensation for adverse health conditions arising from exposure to contaminated water.
The U.S. Senate recently passed the act, which is included as part of larger legislation known as the Honoring Our PACT Act of 2022. The legislation previously passed the U.S. House of Representatives. After one more vote in the House, the legislation is expected to be presented to President Joe Biden to be signed into law.

The Act permits those harmed by the contaminated water at Camp Lejeune to file lawsuits against the federal government seeking compensation. The lawsuits were previously barred by the statute of limitations. In passing the Camp Lejeune Justice Act, Congress is changing the law to allow Camp Lejeune toxic water claims to proceed because of the harm many service members and their families suffered through no fault of their own.
It's estimated that nearly one million men, women, and children drank and bathed in contaminated water at Camp Lejeune from the 1950s to the 1980s. Water containing high levels of toxic chemicals from dry-cleaning fluids and underground storage tanks has been linked to thousands of cases of breast cancer, kidney cancer, bladder cancer, leukemia, birth defects, and other serious health conditions.

People who lived or worked at Camp Lejeune and were exposed to toxic water may have developed cancer or another serious medical condition many years later and not realized the link to Camp Lejeune.
Who Is Eligible to Submit a Camp Lejeune Act Claim and Seek Compensation?
Military members, their families, and their children including children in the womb who resided at Camp Lejeune between August 1, 1953 and December 31, 1987 will be eligible to file a lawsuit in federal court and submit a claim for compensation, once the legislation becomes law.
Many veterans who reside in the Carolina's spent time at Camp Lejeune during their years of service since it is a major military basis.
Those who lived or worked on the military base as well as individuals who were born to women who drank contaminated water while pregnant may be eligible to pursue legal action.
What Contaminated the Drinking Water at Camp Lejeune?
Two wells used to supply drinking water to housing areas at Camp Lejeune had high levels of certain industrial chemicals found in dry cleaning fluids and in solvents used as degreasers for large machinery. A significant source of the contamination was a dry cleaner located near the military base. The most highly contaminated wells were shut down in February 1985.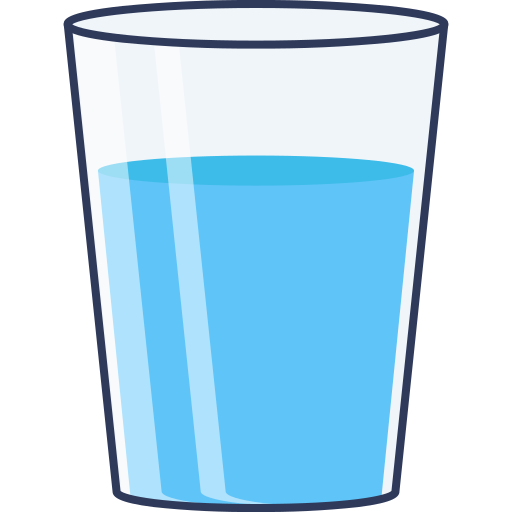 Research has shown that exposure to the toxic chemicals at Camp Lejeune significantly increased rates of mortality from cancers and other diseases.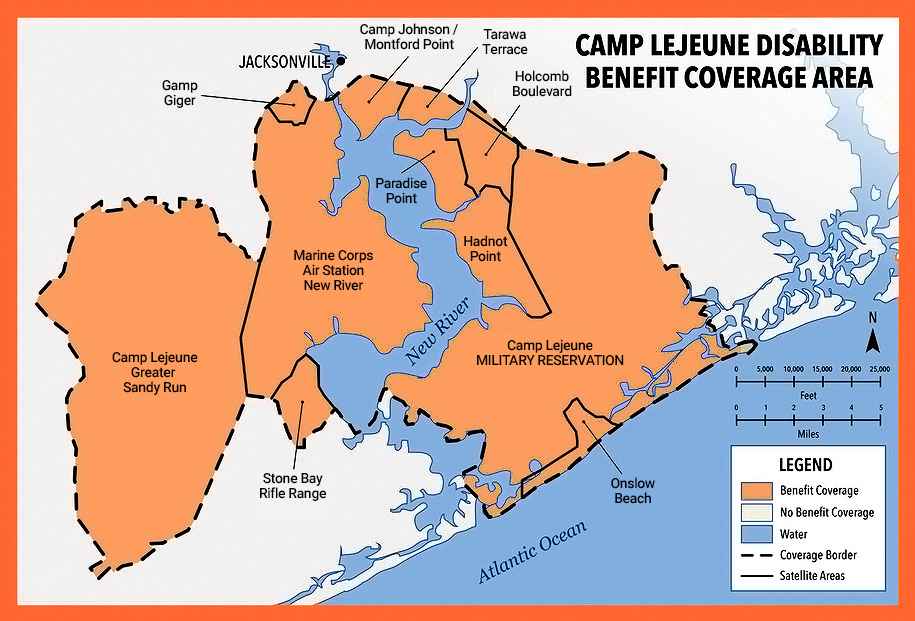 Do Certain Health Conditions Qualify for Disability Benefits?
If a Marine, reservist, or their family member spent at least 30 days at Camp Lejeune during the specified time period and has been diagnosed with any of eight specific diseases, their health condition would automatically make them eligible for disability benefits. The eight conditions are:
Aplastic Anemia and Other Myelodysplastic Syndromes
Residents of Camp Lejeune also have developed other serious diseases at increased rates including cancers of the cervix, esophageal cancer, breast cancer, lung cancer, pancreatic cancer, prostate cancer, rectal cancer, Hodgkin's lymphoma, multiple sclerosis, female infertility, and miscarriage.
If you or a loved one has been diagnosed with one of these conditions, you may qualify to file a Camp Lejeune Justice Act claim.
To bring a successful claim, you will need service records or other documentation to show you were present at Camp Lejeune during the specified period of time and medical records of the cancer or other serious medical condition you developed. Our attorneys can help you gather the necessary documents and prepare a claim.
As the legislation is currently written, the Act allows two years to file a Camp Lejeune Contaminated Water lawsuit. It's important to speak with a knowledgeable attorney as soon as possible to start work on your claim.



"People whom I meet talks high about them. It is always nice to send positive...even though I didn't deal nor connected directly please. Sorry to be brutally honest, ethical and integrity please 🙏. God bless."
"Jeff Girardi and Betty Chrostowski have tag teamed my case, they have gone way beyond expectations. I always felt informed and never disregarded any questions I had. Even after the settlement, they've continued to put forth efforts to make sure everything I qualified for was researched and finalised."
"This was 10 plus years ago but when I was looking around for lawyers Joye Law Firm was the only ace to tell me honestly what was going on. Every other firm just said we can't take you. Their honesty stuck with me this whole time for me to use them again in my current endeavors."
MICHAEL OLSON JR,
GOOGLE REVIEWS
Contact a Camp Lejeune Contaminated Water Lawyer in the Carolina's
For more than 50 years, Joye Law Firm has been helping injured people in the Carolina's. With offices in Charleston, Myrtle Beach, Columbia, Clinton, and Summerville, Joye Law Firm has the legal experience and resources to take on the most complicated cases including mass tort cases.
Our attorneys can gather your medical records and review your military service to determine whether you were exposed to contaminated water at Camp Lejeune and are eligible to submit a claim. Joye Law Firm is proud to stand up for veterans and their families who have served our nation.
You will not be expected to pay any legal fee unless our legal team obtains money for you through a legal settlement or court award. Any payment we receive is a portion of the amount that we obtain for you.
Call us at 888-324-3100 for a no-obligation case review or contact us online.
CALL US FOR A FREE CONSULTATION